Getting deeper into Warrior 1
Using muscle control to align a yoga pose from within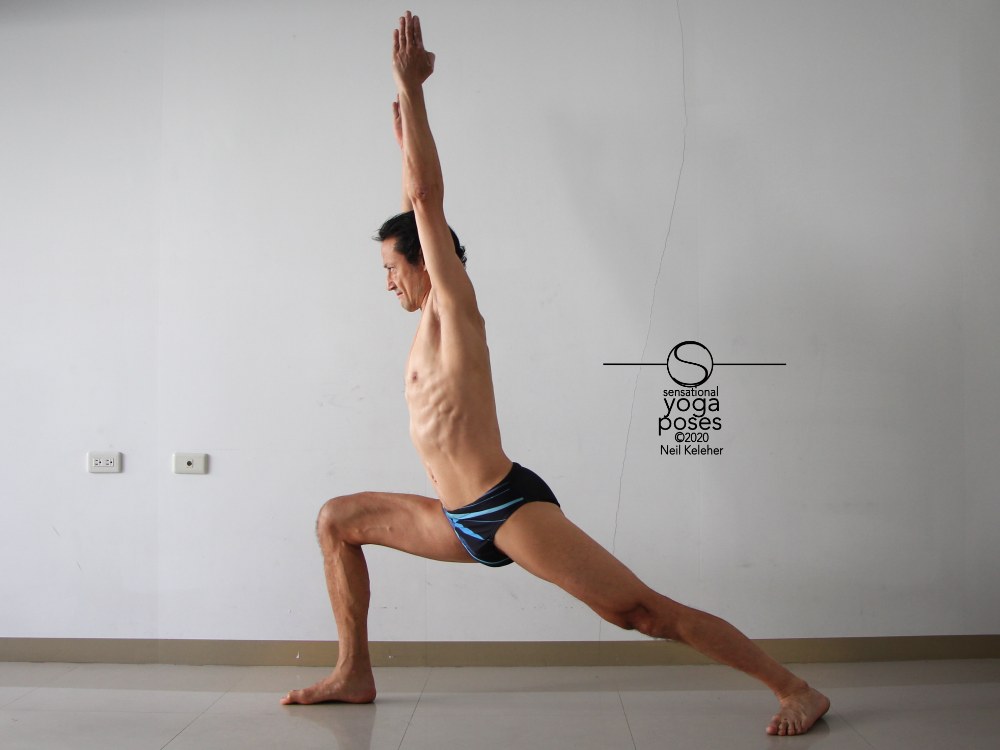 Warrior 1 is a bent knee standing yoga pose that can be used to strengthen the legs as well as warm up the body.
When I first learned this pose the general instruction was to get the front thigh horizontal while at the same time squaring the hips to the front.
I couldn't do both so I tended to focus on keeping my hips square to the front.
Note that the pose is a lot like a lunge with the main difference being that in warrior 1 the back foot is flat on the floor. Because of this, warrior 1 can be used as a stretch for the back leg. If you are working on front to back splits with the back leg turned out (versus having the back knee pointing down) Warrior 1 could be used as a warm up.
Rather than "just doing the pose" one way that this pose can be used is a way of exploring your body and how you can use it more effectively.
As an example, say you want to get your front thigh horizontal but at the same time also want to get your hips square to the front. How can you go about doing this with minimal effort?