Using Warrior 1 to stretch the sartorius muscle
Plus how the sartorius can function in hip flexion, knee flexion and shin rotation relative to the femur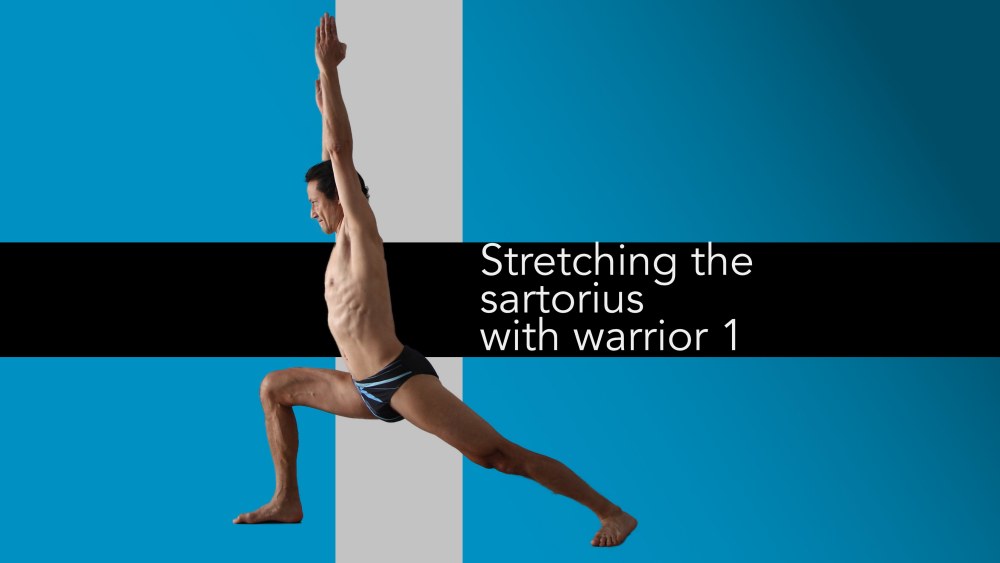 I always used to wonder about warrior 1, apart from strengthening the front leg, what was it good for? And how important was alignment in this pose.
I always used to teach it with hips square, even if that mean you had to be higher up in the pose. And to me, sinking down and letting the hips turn towards the back leg side was cheating.
And for that matter, why have the back foot turned out? Wouldn't you get a better stretch if you positioned the back foot with the heel lifted?
For me, all of these questions about warrior 1 went unanswered for a long time.
However, thinking about the sartorius muscle, both how to stretch it and use it effectively, it dawned on me that perhaps one of the ways that warrior 1 could be used is as a stretching position for the sartorius muscle of the back leg.