The Trapezius Muscle
Using it in Lifted Arm Yoga Poses (And Controlling it with the Arms Down)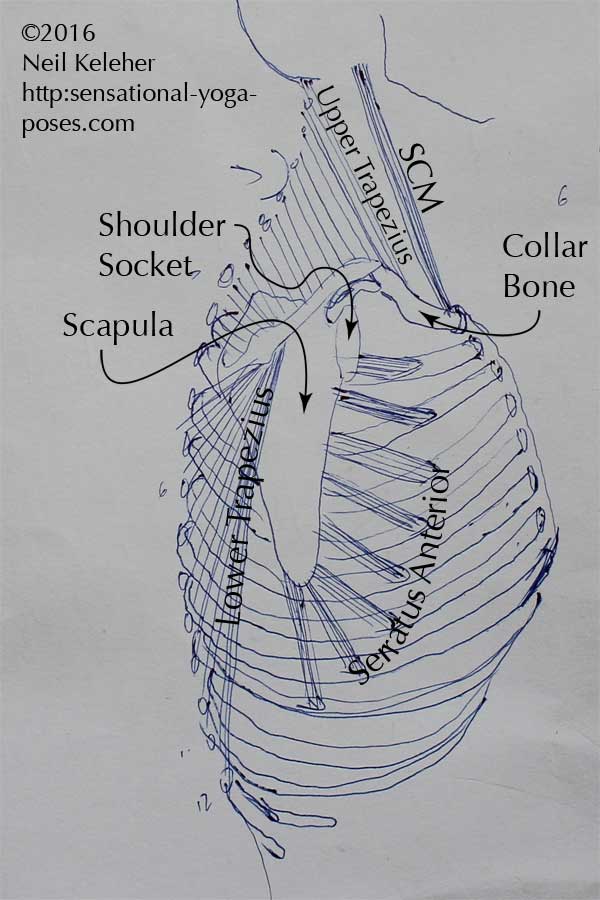 Arm over the head yoga poses that use the trapezius muscle to lift and rotate the shoulder blades include warrior 1, chair pose, the arm lifting movements in sun salutation a and sun salutation b. Yoga poses where the trapezius helps to support the weight of the body with the arms reaching past the head include downward facing dog and handstand.
In arm over the head (or reaching past the head) yoga poses the bottom tip of the shoulder blade has to rotate outwards and upwards so that the arm has room to move upwards.
The trapezius muscle, along with the serratus anterior muscle, has a major role in this action.
But first lets look at the shoulder blade and how it should rotate when the arms are lifted.