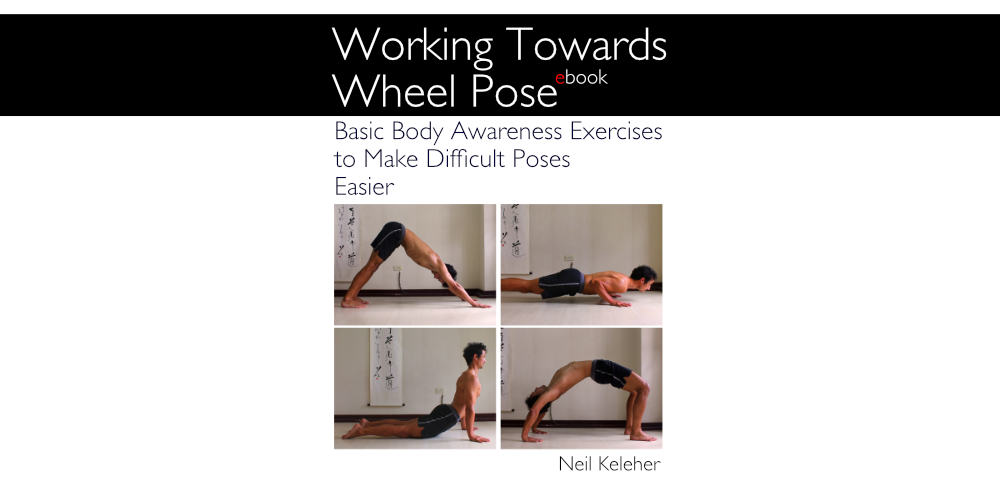 Working Towards Wheel Pose
Basic Body Awareness Exercises to Make Difficult Poses Easier
Even if you have no desire to do wheel pose, (it is a pose that people love to hate, or, they simply hate it!) "Working Towards Wheel Pose" is useful because it demonstrates a methodology for approaching most types of poses.
Part of the process includes learning some basic body awareness and muscle control for the spine, pelvis, hips and shoulder blades. It also shows you how you can use the ground to create a reaction within your body.
The sum total of all of these actions and exercises is:
to help make it easier to work towards wheel pose.
You also learn some basic ideas for counterposing.
And you'll get a better feel for your body.
Buy now from Gumroad