Breathing Anatomy For Yoga Teachers
Easily Feel your Breath by Understanding Your Breathing Anatomy
Breathing Anatomy for yoga teachers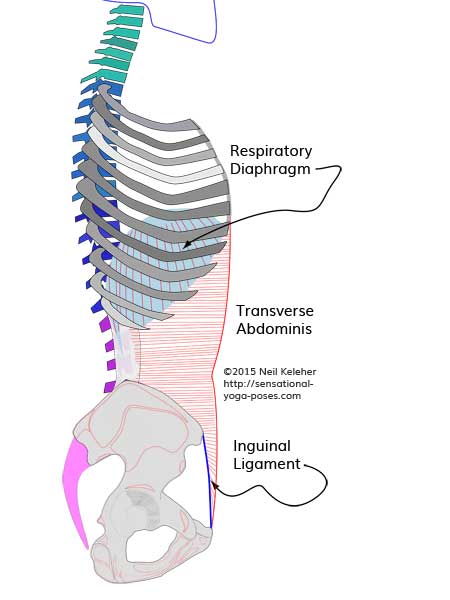 While the lungs are what we breathe into and breathe out of, they don't act as pumps.
And so when doing "breathing exercises" or working at "controlling your breath" it's not your lungs you should focus on, but rather your respiratory muscles since they are responsible for changing the volume of your lungs.
They also what generate the various sensations that are associated with breathing.
So for example, if you are told to breath into your belly, (or the bottom of your lungs) even though your lungs aren't in your belly, there are muscles that interact to cause your belly to expand and contract and in the process change the volume of your lungs causing inhales and exhales.
Breathing anatomy for yoga teachers helps you to better understand your respiratory muscles so you can teach breathing intelligently.