Ashtanga Yoga Poses,
An Overview of the Standing and Seated Poses of the Primary Series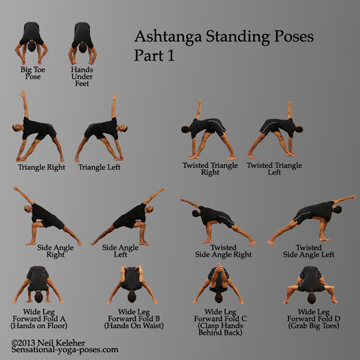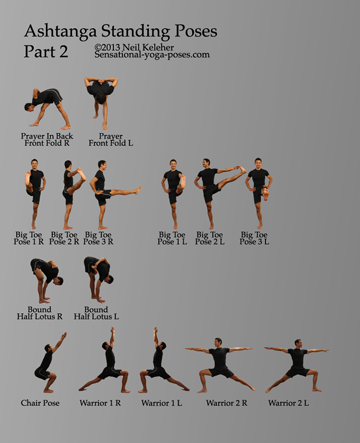 One of the advantages of the Ashtanga Yoga system is the fact that it is a set sequence of poses with a set methodology for getting in and out of each pose.
Once you've learned the sequences and how to get in and out of them, you don't have to think about what pose to do next. You know it.
As a result you can focus on doing the poses and smoothly connecting one yoga pose to the next one.