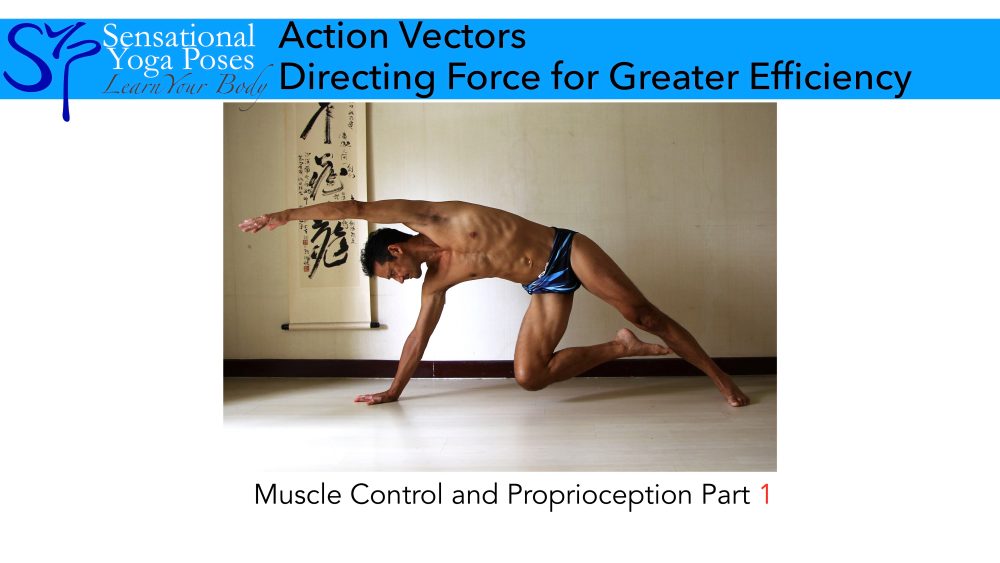 Action Vectors
Directing Force for Greater Efficiency,
Part 1 of the MCP Workshop Series (Muscle Control and Proprioception)
Published: 2018 10 16
This is part 1 of a series of 6 yoga workshop videos designed to help you improve muscle control and proprioception.
Rather than forcing your way into yoga poses, the Action Vectors Workshop shows you one way of using your body so that you can work towards doing yoga poses with intelligent effort.
This doesn't mean that yoga poses become easy. Instead you learn how to direct your effort in your yoga poses so that your poses become "effort less".
You could think of it as learning the kung fu of yoga, where kung fu is taken to mean "inner skill."
Buy now from Gumroad
Action Vectors/ Action Vectors + Frictional Resistance