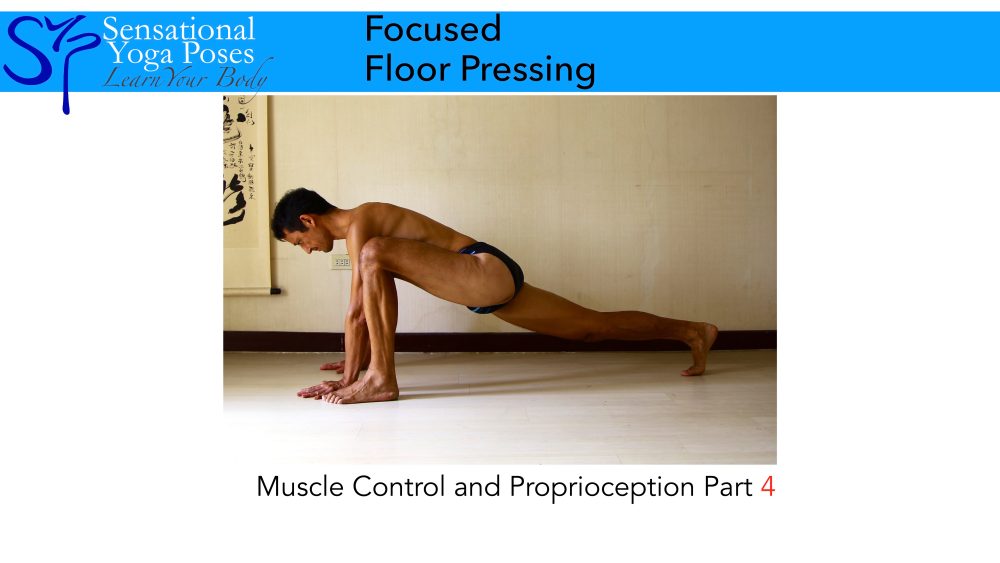 Focused Floor Pressing
A Simple Technique for Creating a Muscular (and thus Proprioceptive) Response
Part 4 of the MCP Workshop Series (Muscle Control and Proprioception)
Published: 2018 10 15
With Focused Floor Pressing you'll learn two slightly different techniques for pressing the floor. Both techniques are means of creating a muscular response.
An advantage of this technique is that it helps you to integrate your body. The more force that you push the floor with, the more of your body that is integrated to help power the push.
Another advantages is that you only require one point of contact with the floor. With resisted friction, a simliar technque, you require two.
Buy now from Gumroad
Focused Floor Pressing/ + Muscle Control 1 (MCP 5)