Muscle Control and Proprioception for Better Flexibility
6 Sensational Yoga Workshops focusing on muscle control techniques you can use to improve your flexibility, proprioception and understanding of your body.
Published: 2018 11 04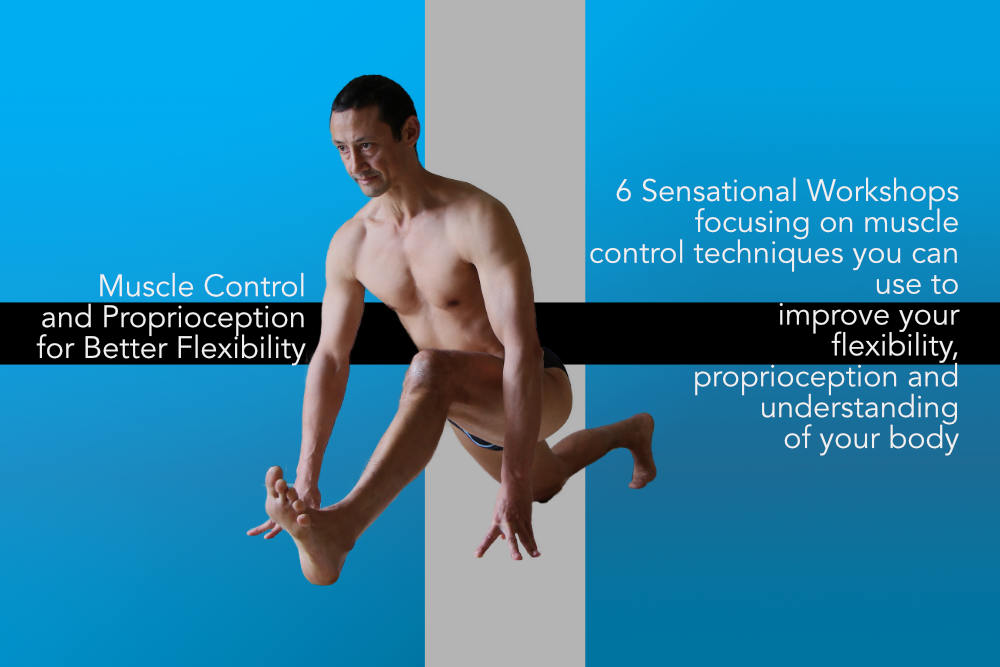 Reasons for working on muscle control and proprioception include:
Dealing with pain
Improving body awareness
Increasing flexibility
For myself I accidentally discovered one particular muscle control technique in the process of trying to work around knee pain. It required me to be aware of what I was doing but in the process I discovered that this same technique can also help improve flexibility.
The trouble is, it doesn't work for everybody.
And so when teaching muscle control for flexibility I've found it best to teach a wide variety of muscle control techniques so that you can pick from among them.
Buy now from Gumroad