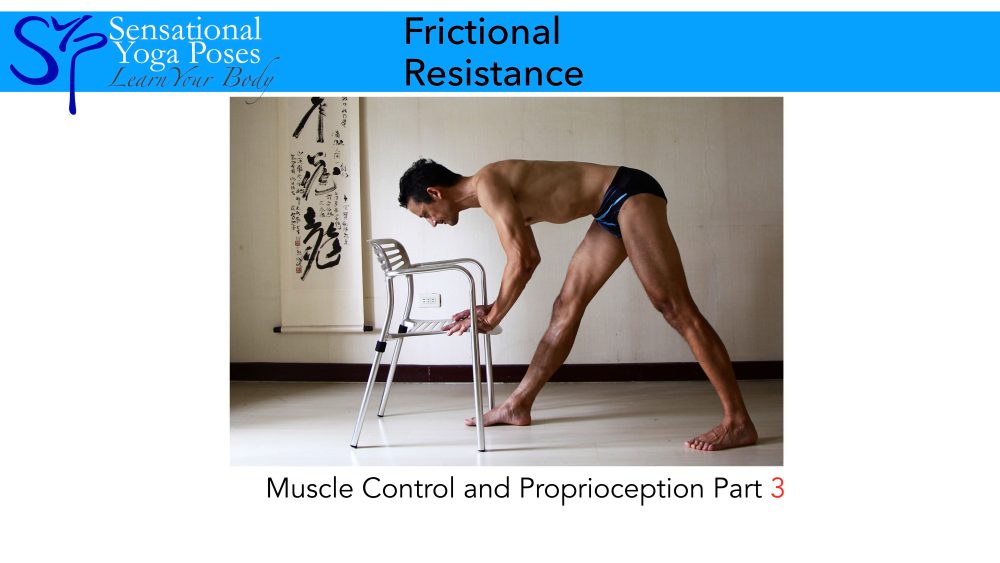 Frictional Resistance
A Simple Technique for Activating and Strengthening Your Muscles
Part 3 of the MCP Workshop Series (Muscle Control and Proprioception)
Published: 2018 10 16
In this workshop, you'll learn how to use friction to activate particular sets of muscles. You'll also practice keeping parts of your body still (despite the forces you are exerting). And you'll also learn a very simple method for strengthening specific muscles.
One of the key advantages of this workshop is that it makes it easy even for very flexible people ("floppy" people, i.e. those who can drop into the splits easily but can't control their descent into the splits) to feel their muscles activate.
The techniques in this workshop are the ones that I use when working with beginners to get them used to activating their muscles and feeling those muscles activate.
This is also a great technique for strengthening the arms and legs and in some cases the core.
Buy now from Gumroad
Frictional Resistance/ + Action Vectors