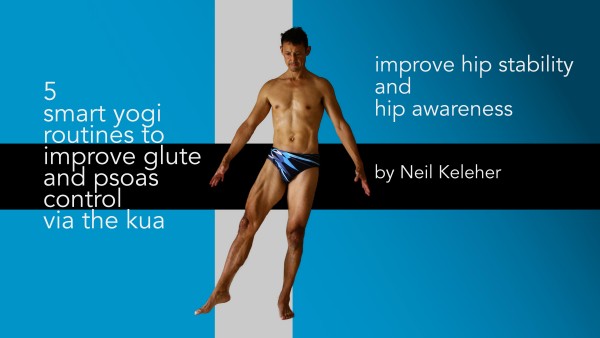 Improve Glute and Psoas Control via the Kua
What the heck is the Kua anyway?
You could think of your kua as the hip crease. It's formed by the inguinal ligament under which runs the psoas and the iliacus. These muscles are generally pretty difficult to feel and control. However, focusing on the kua makes it a little bit easier.
The hip creases, and thus "the kua", offer you a simple way of accessing your psoas and it's compliment, your gluteus maximus, in addition to other muscles of the hip. Rather than worrying about the anatomic details, focusing on your kua, with one of two simple "actions", offers you a simple way to access your hip muscles.
It's just a simple line, but it provides a reference that you can use to help stabilize and control your hips in nearly every conceivable hip position.
Get the Course on Gumroad