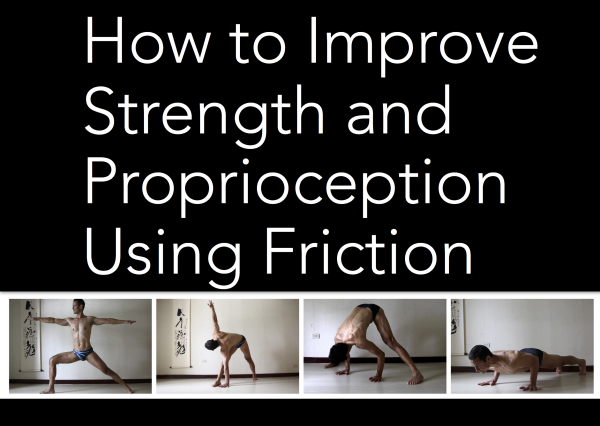 Frictional Muscle Control
Improve Strength and Proprioception Through Friction
Pushing your hands (or feet) against the floor against friction is one way of deliberately activating muscles. Using friction, you can create stability and/or work at increasing strength.
To use friction it helps that your hands and feet don't slide. Body weight helps in this regard. But one of the nice things about friction is that so long as you have enough friction, it's easy to gradually ramp up the amount of effort you use against the floor.
Friction allows you to apply strength with awareness and control.
Buy now from Gumroad
(PDF only/Video only/Both)