Muscle Control for Better Flexibility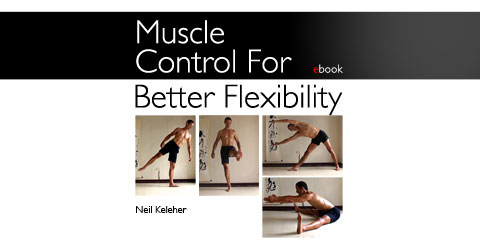 Click this image to order directly on the
gumroad
page.
Deliberately activating a muscle and deliberately relaxing it are both elements of muscle control. And that is the focus of the exercises in this ebook.
The Heart of Flexibility and Strength
Whether you are working to improve strength or working to improve flexibility, muscle control is at the heart of both.
With better muscle control and better muscle awareness it can be easier to improve both strength and flexibility.
And one way of looking at flexibility is that it is being able to be strong even when you are in a position that is weak or "stretched out".
What You'll Learn
With the exercises in this ebook you'll first learn how to activate and relax muscles with a focus on:
Quadriceps
Hip Flexors
Hamstrings
Gluteus Maximus.
At the same time you'll be learning to feel when these muscles are active or relaxed.
You then can practice these actions in the poses that follow.
The poses progress from easy to hard so that you can work at gradually improving your muscle control.
Four Part Sequence
You get the ebook in three formats (pdf, epub and mobi). The routine is divided into four parts with each part building on the next.
You can do the four parts in sequence for one routine.
The sequence of exercises is designed to make it easy to learn muscle control. You then learn to apply it in different poses.
Part 1 covers standing hip extension and flexion (bending hip forwards and backwards.
Part 2 covers lateral standing poses.
Part 3 covers supine back bending for the spine and hips (including wheel pose).
Part 4 covers seated forward bends and resting.
Where appropriate, targeted muscles are circled or highlighted in the pictures so that you can easily understand where to focus your awareness while doing the exercises.
Clear and Simple Instructions
The instructions are designed to be simple and easy to follow so that you can focus on feeling and controlling particular muscles and then on using that control when stretching.
Easy Navigation System
The on page navigation of the ebook has been designed for your convenience. With the pdf open in single page view:
You can easily click from description to description for each exercise in order.
Or you can click from image to image.
You can also easily click between the exercise description and the accompanying image for that exercise.
Optional Videos
The optional videos cover the same exercises.
Video 1 covers standing hip extension and flexion (bending hip forwards and backwards. 20min.
Video 2 covers lateral standing poses. 25min.
Video 3 covers supine back bending for the spine and hips (including wheel pose). 19min.
Video 4 covers seated forward bends and resting. 17min.
The videos are edited so that you can watch the instruction then pause the video and do the exercise yourself. Then watch the next section (or replay a section if you need to.)
Effectiveness?
If you've been working on relaxed stretching for awhile and hit a plateau, you may find that the muscle control techniques here help you bust through your plateau.
If you are just getting into "relaxed" stretching, you may find that the exercises in this book helpful because they help you learn to feel when your muscles are relaxed (as well as when they are active).
Even if you aren't too worried about getting more flexible, but do want a deeper experience of your body, muscle control is one way of focusing your mind within your body.
The sensations created by activating and relaxing particular muscles give you something to focus on feeling and controlling. And if you work at transitioning smoothly between these two extremes you may find that muscle control has a similiar affect to focusing on your breath.
Extras
You can order the videos with the ebook for an extra $8.00. Videos can be streamed or downloaded in MP4 format.
Click below to Purchase
You can select your purchase option (extra or no extra) after clicking the button below.
Buy: Muscle Control For Better Flexibility $24.00
(with video: $32.00)
Or order directly on the gumroad page.
Once you've ordered, you'll be able to download this book in pdf, epub or mobi format (you get access to all three formats for one price!)
If you've ordered the videos also, then you'll then be able to download them or stream them.
If you have any problems use the contact form to get in touch with me.
Published: 2017 06 25
Neil Keleher
Hi, I'm Neil Keleher.
I have a degree in Systems Design engineering. Before that I served in the British army for five years. My main job was fixing guns.
I've been teaching yoga for about twenty two years now. I also do a lot of programming in python and node.js.
One of my other main projects is studying Chinese, but it's been hold while I developed tools to make studying easier. One of those is a Chinese character dictionary and the other is a Chinese word and phrase dictionary.
Both include a lookup system for Chinese characters that is foreigner friendly and that I'm proud to say that I designed.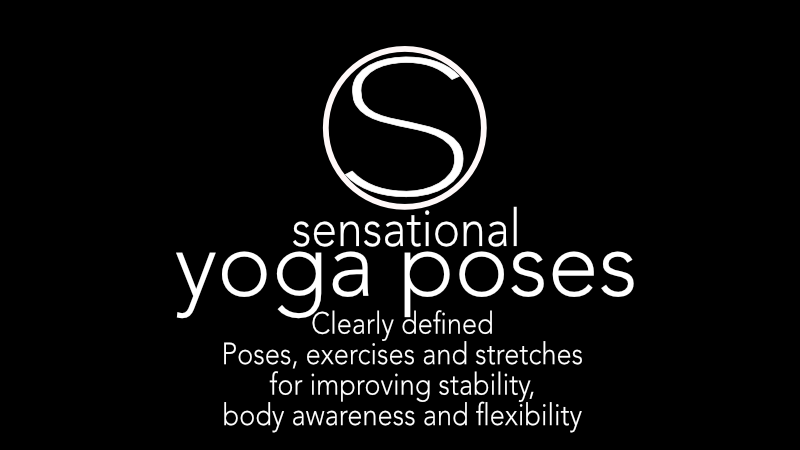 Related:
Video
(Product)
Ebooks and video courses by Neil Keleher
Ebooks
Video Routines
Video Courses
Video Routine and course library membership