Hatha Yoga Poses
Tips for sequencing yoga poses intelligently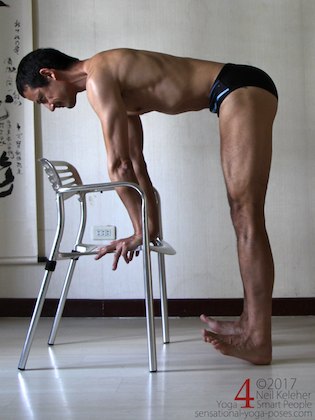 One question or problem when doing yoga is how to sequence yoga poses.
When I first learned yoga, I learned a set series of poses called ashtanga yoga. After studying with Andrey Lappa I began to explore a less rigid (but still balanced) format for doing yoga.
He took a bit of the mystery out of how to sequence yoga poses creatively while still leaving the body in a balanced state.
One of the key ideas in this regard is counterposing, balancing aspects of one pose (or action) by doing another pose with the opposing or "balancing" aspect.
What follows is a general overview for how to sequence yoga poses including some possible benefits of different categories of poses and what to work on if you have problems like tight hamstrings.